TECH-AIR™
A Tech-Air™ az első, teljesen önálló, semmi mással nem összekötött légzsák-rendszer, amely csak a saját érzékelőit használja a baleset felismerésére, és a légzsák működésbe hozására. A légzsák a működéshez nem igényel semmiféle kiegészítést a motorkerékpárra, tehát, olyan szabadságot ad viselőjének, mint semmi más, hasonló termék a piacon.
A másodperc tört része alatt működésbe lépő Tech Air™ légzsák átfogó védelmet nyújt viselőjének azáltal, hogy balesetnél megvédi a teljes hát-, váll-, vese- és mellkasrészt.
A Tech-Air™ rendszert egy speciális mellénybe építették (légzsákok, elektronika és érzékelők). A mellény maga vízálló, nincs véglegesen rögzítve egyetlen motoros ruhába sem, viszont az arra speciálisan előkészített Alpinestars bőrruhákkal, bőr- és textilkabátokkal együtt hordható, azokhoz csatlakoztatható. Ezek a "Tech-Air előkészített" kabátok, bőrruhák légzsák nélkül is viselhetők!
Independent
By incorporating its sensors close to the rider's body Alpinestars Tech-Air™ activates without the need for a triggering wireless signal to be sent from the bike.
All-Weather Riding
The electronic unit is protected by a durable and water-resistant casing which, when worn under a compatible outer jacket, means the airbag system is fully weatherproof.
No Installation
Tech-Air™ has no installation-to-bike requirements and subsequent cost and time-delay issue, eliminating the need for the bike to be specially fitted with sensors. With no equipment to be installed on the bike, the Tech-Air™ System is compatible with ANY motorcycle or scooter, regardless of make, age or type.
UNSURPASSED R&D AND PERFORMANCE
Following a decade of intensive research, development, hundreds of thousands of miles of road testing, a multitude of computer simulations and full scale crash tests, the Tech-Air™ street airbag system typically detects an impact between 30-60 milliseconds (depending on accident type). Once fired Tech-Air™ will fully inflate in 25 milliseconds.
The Tech-Air™ street airbag system uses a sophisticated algorithm specifically developed for street riding to detect imminent danger with the greatest precision. Using Alpinestars' exclusive custom analysis software the algorithm of Tech-Air™ has been optimized to detect crash impacts not only while riding but also in situations of loss of control, including when riding off road. This has been possible because Tech-Air™ also utilizes the experience in the algorithm from the Tech-Air™ race airbag system that features accident prediction and detects low-side crashes as well as high-sides for top MotoGP riders such as Marc Marquez, Jorge Lorenzo and Dani Pedrosa.
Additionally, Tech-Air™ provides protection when the rider is stationary, for example, a rear impact while waiting at traffic lights.
INNOVATIVE CONSTRUCTION
The Tech-Air™ street airbag is securely integrated into a removable and interchangeable breathable mesh vest that is worn under a compatible outer jacket. This allows for greater protection to the airbag system and componentry, increasing its lifespan and allowing the system to be used interchangeably with the compatible jacket of choice for the motorcycle type and weather outlook. For Tech-Air™ two compatible jacket models are available initially, the Valparaiso For Tech-Air™ and the Viper For Tech-Air™ textile jackets. The compatible outer jacket, which is designed to work with the airbag system, incorporates CE certified shoulder and elbow protection to further ramp its overall protective qualities. This outer jacket can be used as a stand-alone, without the Tech-Air™ System fitted internally.
peace-of-mind CONVENIENCE
The Tech-Air™ System is powered by a battery pack which offers over 25 hours of continuous use with one hour's charging ensuring four hours of riding time. The system is activated simply by zipping up the jacket and riders can ensure the system is activated by checking the LED display located on the left sleeve. This feature is highly convenient, meaning riders can easily arm the airbag system without the need to locate a switch and can do so wearing gloves.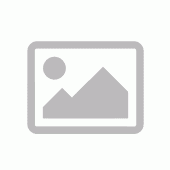 The system is CE certified to the PPE directive (EN1621-4 for impact protection) as well as the pyrotechnic articles directive, to assure the safety and stability of the incorporated inflators. This also means that the airbag system can be safely and legally transported by car, ship, train and airplane, allowing riders the freedom to use their Tech-Air™ with rental bikes on their dream adventure touring holiday.
Tech-Air™ is the only airbag protection system conceived for the free spirit of motorcycling. No matter what bike you are riding and no matter the road surface and riding environment you experience – Alpinestars' Tech-Air™ is always there to protect.
Critical Protection Coverage
The Tech-Air™ street airbag system offers comprehensive upper body protection including back, shoulders, kidney area and chest, all of the most exposed areas during a street crash.
FREQUENTLY ASKED QUESTIONS

HOW DOES TECH-AIR™ STREET AIRBAG SYSTEM WORK?
Using sensors situated close to the body, the Tech-Air™ street airbag system detects a motorcycle rider and where relevant a passenger's impending loss of control or crash impact and instantaneously deploys an electronically triggered airbag to help prevent injury to the upper body. The system uses a sophisticated algorithm developed for street riding to detect danger with the greatest precision.
HOW LONG DOES IT TAKE FOR THE AIRBAG TO DEPLOY?
Depending on the type of crash Tech-Air™ typically detects an impact from between 30-60 milliseconds, and fully inflates its airbag in 25 milliseconds.
FOR WHICH TYPES OF RIDING CAN I WEAR TECH-AIR™ STREET AIRBAG SYSTEM?
Thanks to its unique and innovative design the Tech-Air™ street airbag system can be used for road/street and off-road adventure touring riding. The system, which incorporates the Airbag Control Unit (ACU) and components, can be used interchangeably with compatible outer jacket models. For the launch two models are available, the Valparaiso For Tech-Air™ and the Viper For Tech-Air™ textile jackets. Therefore, by situating the sensors on the rider's body instead of the bike, Tech-Air™ can be used on ANY terrain, without having to stop to change, deactivate or reconfigure settings.
TO WHAT EXTENT CAN YOU TAKE TECH-AIR™ STREET AIRBAG SYSTEM OFF ROAD?
The system is tested and developed for a wide range of riding scenarios and is capable of handling tough off-road adventuring touring situations. At this stage we are recommending that it is not adopted for use for off road riding with full off-road (knobby) tires. The system is not designed for motocross, rally-raiding and supermoto. It is also not designed for race-track use as the Tech-Air race system exists for that purpose.
CAN I WEAR TECH-AIR™ SYSTEM WITH ANY JACKET?
No, The Tech-Air™ System must be worn with approved, compatible jacket models. Further compatible street and tour riding textile jacket models will be introduced in future collections.
WHAT PARTS OF THE BODY ARE PROTECTED?
The airbag system gives comprehensive, instant inflatable upper body protection to the back, shoulders, kidney areas and chest.
IS TECH-AIR™ STREET AIRBAG SYSTEM WATERPROOF?
The components and electronic unit of Tech-Air™ System are designed for use in damp and high humidity environments. The core of the electronic system is completely sealed against water ingress when worn under a compatible jacket, and is perfectly optimized for all-weather riding.
DOES EXTREME HOT OR COLD WEATHER AFFECT PERFORMANCE?
Tech-Air™ System's airbag and componentry have undergone extensive temperature testing for extreme cold, heat and humidity and are tested to perform between -10⁰C and +50⁰C.
DO YOU OFFER ADDITIONAL SUPPORT AFTER THE PURCHASE OF THE TECH-AIR™ SYSTEM?
Yes. We have a dedicated online data portal which will provide up-to-date information regarding the airbag. This portal tracks the life of the airbag and provides up-to-the-minute information regarding airbag maintenance (ex: how long servicing will take and costs, etc). A fully trained team of staff from Alpinestars' global dealership network will be available to organize servicing and recharging, as well as help with any queries.
CAN I WEAR A BACKPACK WITH TECH-AIR™?
Yes. The system has undergone extensive testing and wearing a backpack is not a problem. Tests were conducted with a backpack containing everyday objects and weighing up to 10 kilograms, which in no way compromised the airbag's performance.
DO I NEED TO REPLACE COMPONENTS AFTER A CRASH?
Following a crash Alpinestars can replace the airbag and inflators. Post-crash the system should be returned for evaluation and assessment from an Alpinestars technician, who will advise the customer of the appropriate next steps.
IS ANY MAINTENANCE OF TECH-AIR™ REQUIRED?
Tech-Air™'s ACU is completely seal-protected to ensure security and therefore no maintenance of the ACU is required. Customers are strongly advised to check the LED display on the sleeve for correct indications at the beginning and at the end of every ride. We recommend the system be returned for servicing every two years.
CAN TECH-AIR™ STREET AIRBAG SYSTEM BE CLEANED?
The outer jackets can be washed in accordance with their normal cleaning instructions but the vest cannot be washed. The system can be wiped clean with a damp cloth and avoid contact with strong cleaning agents. During the system's two-year service the system will be dismantled and the vest washed, if required, by Alpinestars.
CAN I SEE THE INTERNAL COMPONENTS INSIDE THE TECH-AIR SYSTEM?
No. The system's ACU is closed with a tamper-proof seal to ensure the integrity and security of the system and there are no user-serviceable parts inside the system.
WHAT CHECKS DO I NEED TO CARRY OUT BEFORE RIDING?
It is recommended that before and after each ride that the customer checks the LED light panel located on the sleeve to ensure all indications are correct. It is at this point that the rider should check that the battery levels on the LED indicate sufficient charge for the ride.
HOW LONG DOES TECH-AIR™ SYSTEM'S BATTERY LAST?
Once fully charged the battery will last for 25 hours. Like your mobile phone Tech-Air™ requires regular recharging according to volume of usage. One hour's charging ensures four hours of riding time. When the LED display shows a red indication for low battery, customers need to recharge the system.
IS TECH-AIR™ EASY TO SWITCH ON?
Yes, Tech-Air™ is extremely easy to operate. To switch on all that is required is to close the outer jacket's zip and thereafter check the LED display panel on the arm to ensure